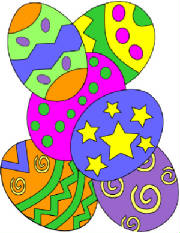 Spring into Avon
March 20-22, 2015
Join the French Creek Merchants for in-store specials, sales, door prizes as they celebrate the arrival of Spring.
---
Easter Bunny Breakfast
Saturday, March 21st
Pancakes, Sausage, Breakfast Pizza, Juice, Milk & Coffee
When: Saturday, March 21 ~ 8:00 a.m. (sold out) & 10:00 a.m (sold out).
YOU CAN STILL PARTICIPATE IN THE EGG HUNT, BUT WILL NOT BE GIVEN ACCESS TO THE BUILDING. PLEASE BRING A BAG OR BASKET AND ARRIVING BY 9:30. THE EGG HUNT ONLY TAKES A FEW MINUTES.
Where: Avon Isle, 37080 Detroit Road
Cost: $6 Adult/$3 Ages 2-8; ($2 extra/ticket at door)
Tickets may be purchased at: The Littlest Details, 36840 Detroit Rd in Olde Avon Village
Kids, visit with the Easter Bunny for a photo (mom & dad, remember to bring your cameras), have your face painted and make a craft. Coloring Contest: Kids up to age 8, can participate in a coloring contest for a chance to win valuable prizes. Fliers will be distributed at school.
The Egg Hunt will be held at 9:30 a.m. (between the breakfast seatings) at the Avon Isle.
Convenient Parking available nearby at: Nemo's and Avon Isle.
---
Aunt Teak & Uncle Junque
Avon's Citywide Yard Sale
Saturday, June 27th & Sunday, June 28th
Planning a Garage Sale? Complete the Registration Form to be included on the website listing.

By joining our mailing list, you will be the first to know about:
Member Events & Happenings
Exclusive special offers
To join, type your email address below and then click the Submit button: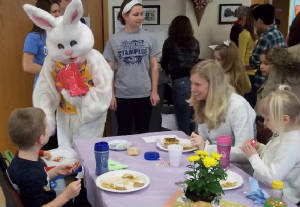 French Creek Merchants Assoc. ~ Business Owners interested in joining, please contact Lori Miles, Details - 440.934.3778
French Creek Development Assoc. ~ Individuals interested in joining, please contact Fran Burik - 440.934.4420. frenchcreekdev.com