Easter Bunny Breakfast & Egg Hunt
A Fundraiser for French Creek District beautification projects.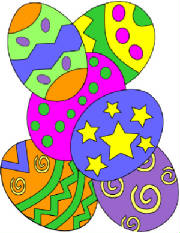 Spring into Avon
Saturday, April 9th
Pancake Breakfast & Egg Hunt with the Easter Bunny
Pancakes, Sausages, Juice, Milk & Coffee
When: Saturday, April 9th ~ 8:00 a.m. to 11:00 a.m.
Where: Avon Senior Center, 36786 Detroit Road
Cost: TICKETS ARE SOLD OUT FOR THE BREAKFAST, BUT YOU ARE WELCOME TO PARTICIPATE IN THE EGG HUNT & BUNNY HUTCH ACTIVITIES. THANK YOU FOR THE OVERWHELMING RESPONSE!
After breakfast, kids up to age 8, follow the bunny for an egg hunt. Then hop on over to the "Bunny Hutch" in the Olde Avon Village for pictures with the Easter Bunny, crafts, prizes & more!
Hop on over to your favorite French Creek District Merchant for great savings, special and prize drawings (Bunny "Shop Hop" Map).
Coloring Contest: Kids up to age 8, color the Easter Bunny (entry form available at The Littlest Details or Catherine's Chocolates) and bring to the Bunny Hutch for a chance to win valuable prizes.
We thank our sponsors for their support: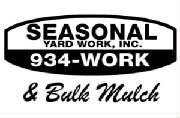 440.934.9675
440.949.9333
City Centre of Avon 440.937.8598
36840 Detroit Road ~ Olde Avon Village
440.934.3457
36840 Detroit Road ~ Olde Avon Village
440.934.3778
Catherine's Chocolates ~ Catherine Pastron
36718 Detroit Road
440.934.4240
Irrigation Inc. ~ Scott Rolko
irrigationincorporated@gmail.com
440.935.1182
5800 Detroit Road
440.937.5830
2555 Hale Street
440.934.3300